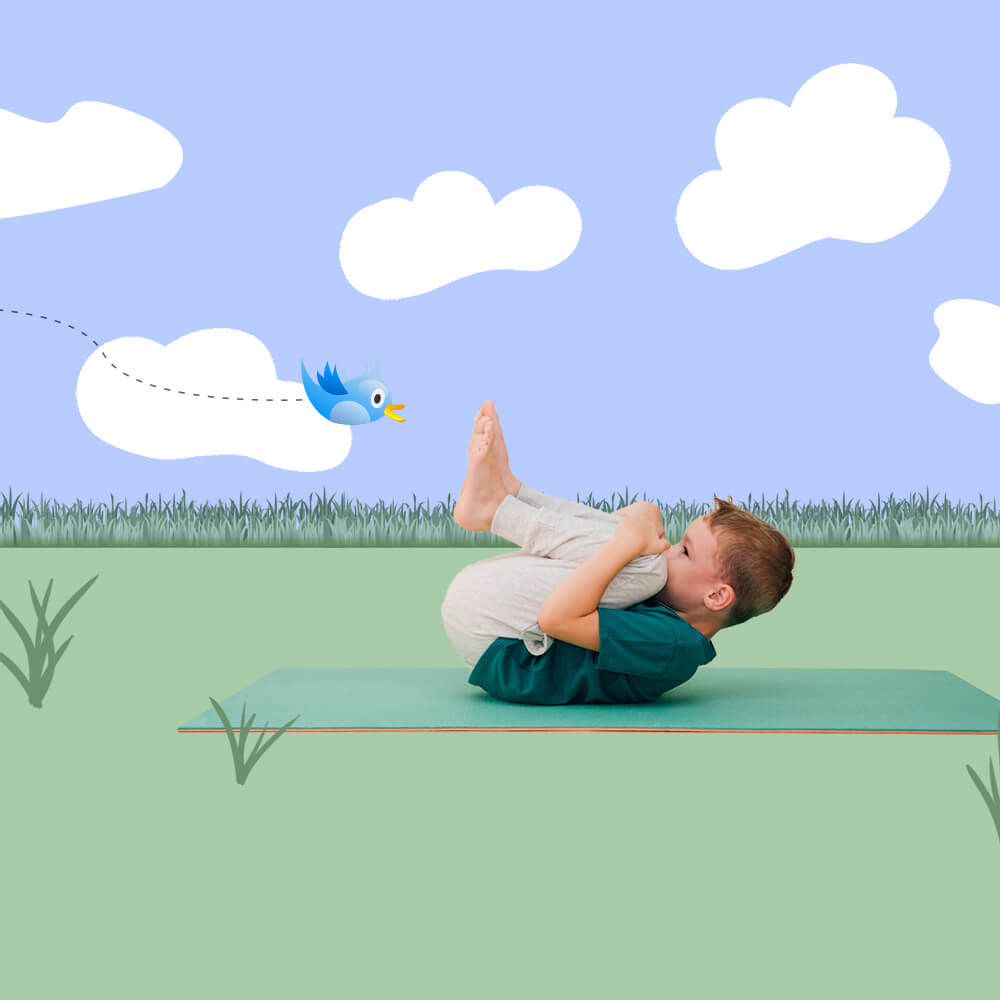 Q.Do you have to have done yoga before to participate in family classes?
Not at all, all of our classes are structured so that individuals can develop at their own pace whilst enjoying time with their special person.
Q. Can we attend a trial class?
Yes! Casual classes are available and we encourage you to come and join in the fun!
Q. What area does Melbourne Kids Yoga service?
Melbourne Kids Yoga community classes are currently based in northern and south-eastern suburbs but incursions are available in most areas of Melbourne, a small travel surcharge may apply for some areas.
Q. What does my child need to wear or bring?
Please wear comfortable clothing (skirts and dresses are not ideal). Please BYO water bottle. A snack for after might be a good idea too, as children will burn off a lot of energy! Yoga mats are supplied.
Q. Do you do incursions for school, childcare centres and playgroups etc?
Yes!! Please email us for more information or pass on our details to you child's school or carers.
Q. Do all teachers have current Working with Children cards; Police Checks?
Yes
Q. What qualifications do the teachers have?
Elanor has a Bachelor of Teaching and has completed her Yoga teacher training at Power House Yoga, Berwick, and Kids Yoga and Creative Dance teaching at Mangala Studios, Calton.
Alice has a Bachelor of Teaching and has completed her Kids Yoga teacher training with Rainbow Kids Yoga.
Bernadette had a Bachelor in Psychology and Philosophy. She completed her Yoga teacher train at The Yoga Social and The Australian College of Classical Yoga.
Q. What payment methods do you accept?
We currently accept cash and direct deposit. Please email us for details or request them at your first class.
I think my child is too active to enjoy Melbourne Kids Yoga.
Melbourne Kids Yoga caters for ALL children, the active and the more quiet ones. MKY classes have equal parts of activity and relaxation and are planned to get their little bodies moving and then slow them down. Children will be using different muscles and moving in ways that require not just energy but focus to achieve new postures. Please remember that it can take 3-4 classes for young children to become familiar with this new activity so don't worry if they sit to the side and observe or even run circles for the first few classes. They'll be taking it all in and very often will practice the poses at home until they become familiar with the new environment and people then suddenly you'll have a little yogi in your midst!